In "Green Tea Living" I wrote about some of the amazing qualities of green tea such as the catechins which erase wrinkles and age spots, and, in general, help with anti-aging. Now I'm putting my words into action. My original soap is now for sale!

Green Tea Soap
Ingredients: Glycerin Soap Base, Green Tea (Sen-cha, Ban-cha, Ma-cha)
Essential Oil: Lavender, Bergamot, Red Apple
Effects: Promotes anti-aging and smooth, healthy skin
Design: Dragon Fly, Chrysanthemum, Flower, Standard Shapes
Price: $8 (4.75 oz),$6(3.75oz)
Contact: tkayantram@aol.com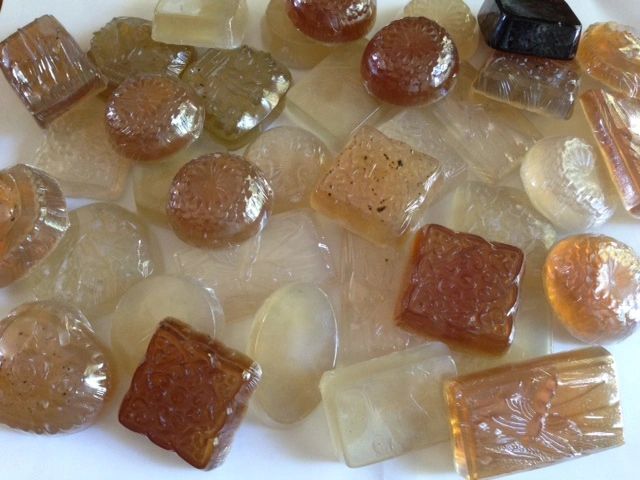 The light brown =sen cha , light green =ma cha , very dark .= ban cha.
"Cha" means tea.